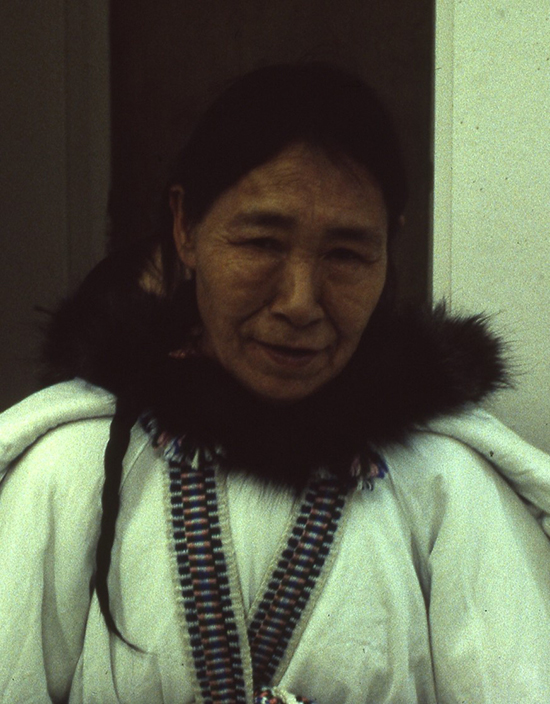 1935 – 2008
Anirnik Ragee
Anirnik Ragee was born in 1935 to artists Jamasie and Angotigolu Teevee. Her siblings Nikotai Simigak, Parnee Peter, and Simeonie Teevee are also artists. Anirnik only drew for a short period while she was living at Tikirak camp, where she met her husband, Kuppapik Ragee. Her sons, Turaq, Tapanie, and Quiatsuq became carvers. Anirnik's artwork has been exhibited at galleries such as Feheley Fine Arts, the Arctic Inuit Art Gallery, and the Canadian Guild of Crafts in Quebec.
Media: Felt-tip Pen, Coloured Pencil, Graphite
This information has been generously provided by Dorset Fine Arts. for more information on Cape Dorset art and artists, visit Dorset Fine Arts.